E3 has come to an end and usually, every year I write an opinion piece ranking all the conferences and choosing the best one. I did it in 2016, 2017 and I'll be doing it in 2018 too. The decision this year was quite easy.
1. Microsoft
The Good: Microsoft's conference was excellent. It probably was their best in years. The pacing was great. There was talking but there wasn't too much, they got right into it when the time was right, it was a bit of a slog, but overall their pacing was much better than any other conference this year, and I applaud them for that.
They also showed off a lot of third party games like Sekiro: Shadow's Die Twice, The Division 2 and surprisingly Devil May Cry 5. They also showed off some first party games, but nothing too exciting or unbelievable. It would have been nice to see some new IPS but Forza Horizon 4 did look promising and the teaser trailer for Halo: Infinite was exciting. They also have a bright future ahead with lot's of new first party companies on their team, but I'll save that talk for another opinion piece.
The Bad: Even though the pacing was great it did become a bit of a slog at times. This show didn't convince people who didn't have an Xbox One to switch over considering most of the upcoming games featured at their conference will also be coming to the PlayStation 4 as well. That being said I'm still looking forward to playing some of these on my Xbox One X.
Grade = B+
2. Sony
The Good: A lot of new games were featured at Sony's conference this year. They mostly focused on first party games and that is something I applaud them for. We saw stunning footage of Ghost of Tsushima and incredible gameplay of The Last of Us Part 2. Death Stranding was featured, but I had already covered my opinions on that particular trailer in another article. Spiderman also had a solid showing. The games they showed was strong and definitely created excitement but their conference fell completely flat this year, and that's why I gave the win to Microsoft this year.
The Bad: Too much talking and awkward movements. When they moved the entire audience to a new room after showcasing The Last of Us Part II, I was left completely confused. It was an odd thing to do in my opinion. Their pacing during their E3 conference last year and in 2016 was absolutely fantastic so for them to ruin their pacing this year was extremely disappointing. Sometimes I couldn't tell if the conference was finished or not because of their poor pacing. In the end, me complaining will not do much, but I can only hope they go back to their usual standard next year
Grade B
3. Bethesda
The Good: They showed off some gameplay for Rage 2 which looks surprisingly promising. Hopefully, the game plays as good as it looks. They also announced a new DOOM game which got me giddy like a kid on Christmas morning. DOOM 2016 was excellent.
The Bad: Bethesda's conference was disappointing. They showed off Fallout 76, The game looks fine, but I can't really give a clear and informed opinion about the game until it's in my hands and I've played it for several days or weeks. Their conference did not have good pacing and I think the pacing is the main thing everyone has to work on for next year. A lot of shows this year suffered because of this, and I think Microsoft and a few others are the only ones that got it quite right this year. I was disappointed with the announcements of The Elder Scrolls VI and Starfield.
I wasn't disappointed because I hate The Elder Scrolls. I love the series, but it's hard to get excited over a game that's coming out "during the next generation of consoles". I think they should have saved these announcements for next year.
Grade = C
4. Ubisoft
The Good: Assassin Creed's Odyssey looks promising, and the setting for this game is great, so hopefully, the game will impress when it comes out later this year. Other than that, not much surprises from Ubisoft.
The Bad: The pacing wasn't great, but every show had this problem. The Just Dance opening was questionable, but I won't dwell on that. We saw yet another CGI trailer for Beyond Good and Evil which I think is ridiculous. Other than that Ubisoft didn't have many surprises this year. Their conference wasn't unusual. I think the best word to this describe Ubisoft's conference this year is "boring".
Grade = C-
5. Square Enix
The Good: The pacing was excellent during this show. They went from game to game with no fluff in between. The thing is, they showed absolutely nothing during this conference, and that is why it is ranked so low. We got news on a new game from Platinum, and a new PlayStation console exclusive called "The Quiet Man", but other than that we didn't get much of anything.
The Bad: Square Enix's conference was lacking. The things we were expecting didn't come up in any shape or form. Key games like Left Alive and Final Fantasy 7 Remake were missing, and the heavily rumoured Avengers game was nowhere to be found. We got a rehashed Kingdom Hearts III trailer and yet another Tomb Raider trailer. Square Enix's conference was basically one big rehash showcasing games that were already shown at the other conferences before it.
Grade = D+
6. Nintendo
The Good: We got to see more information on Super Smash Bros Ultimate, and we finally got a release date for Fire Emblem Switch now dubbed Fire Emblem Three Houses
The Bad: Nintendo's conference was unusually weak compared to the rest of the other conferences. Their show this year failed to live up to their last year's show. I felt like there was a lot more to be desired. They barely spent any time on some of their third-party games and spent a whopping 25 minutes on Super Smash Bros Ultimate. A lot of crucial games were missing like Bayonetta 3, Metroid: Prime 4 and Yoshi.
Nintendo's conferences are good most of the time, so hopefully, they can turn things around next year.
Grade = D-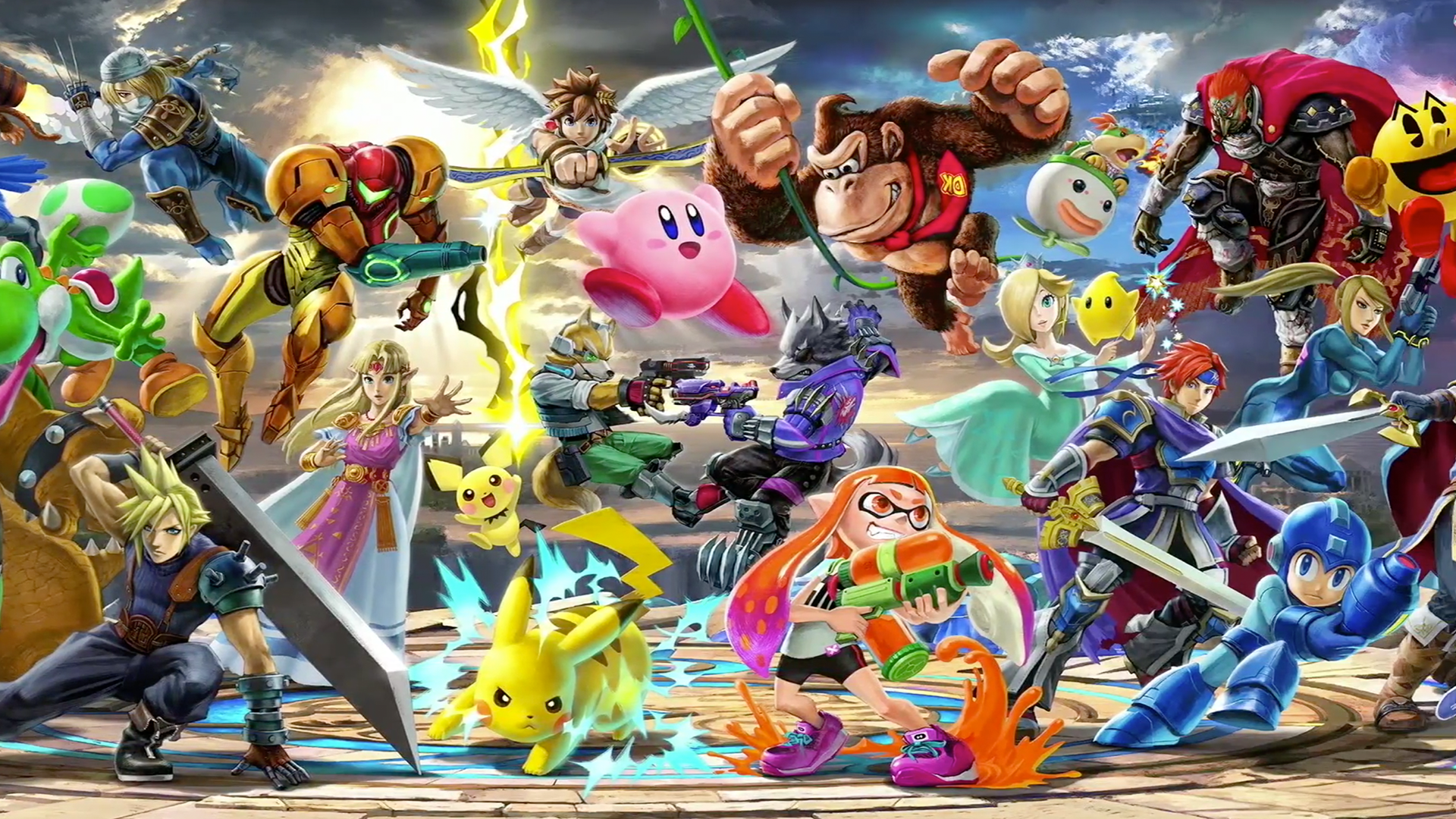 7. EA
The Good: Anthem looks promising, I'm still not sure what this game is trying to be, but hopefully, it doesn't disappoint.
The Bad: Too much time was spent on other things during the conference. Their pacing was abysmal and too much time was spent on some particular games. I think for EA's conferences to be better they need to focus on their pacing. I did like the indie games they showcased but the other than that, not so much.
Grade = F