Persona 5 Dancing in Starlight is the latest game in the popular Persona series. This one isn't a mainline game but a spin-off. Unfortunately, Persona 5 Dancing in Starlight is probably the most disappointing Persona spin-off to date. Atlus usually pump out great Persona spin-off games that are met with excitement and are fun to play until the next big hitter arrive. We saw this with both Persona Q and Persona 4 Arena. Both great games to hold us over until the eventual release of Persona 5. Persona 5 Dancing in Starlight honestly does nothing for me. Atlus barraged us with three dancing games on December 4th (If you include the Dancing all Night PlayStation 4 Port) and Persona 5 Dancing in Moonlight is by far the weakest of the bunch. It's a shame this game released like this, but I guess you can't pump out smash hits after another.
A Persona Game With Bad Music?
The most disappointing thing about this game is its remixed soundtrack and just how cheap it all sounds. Compared to Persona 4 Dancing All Night and Persona 3 Dancing in Moonlight this has the weakest soundtrack and music in general of the bunch. When I played through this game, I felt that Atlus put in more effort with Persona 3 in the music department. Persona games usually have fantastic soundtracks, and honestly, I cannot think of a single Persona game with a poor soundtrack — not a single one. So this game is a first, and it's a shame that this spin-off had to ruin that status because the music in this game is definitely not good.
The main reason why I was interested in these Dancing games was for the music. Rhythm games are the one genre of video games where music is the most important, and if the music isn't good in a rhythm game, then that's a huge blunder in my opinion. It's not like the gameplay in this game is brilliant or top tier or anything. It's not that great for a Rhythm game, and this isn't an exclusive problem to Persona 5 Dancing in Starlight. Both Persona 3 Dancing in Moonlight and Persona 4 Dancing All Night have this problem too, but at least those games have good remixes going for them. Something Persona 5 Dancing in Starlight lacks.
Iconic tracks like Rivers in the Desert were ruined in this game. They didn't get the remixes right, and it's a massive disappointment for a game like this.
Simplistic Gameplay
All three of the Persona dancing games have very simplistic gameplay and do absolutely nothing to push this genre forward. I've played my fair share of rhythm games, and when I was playing through these games, I was like "I've seen that, and I've done that" it also does not help that both Persona 5 and 3 Dancing played very similarly to Persona 4 Dancing all night. It's almost like Atlus didn't put more thought into evolving the gameplay in this new pair of dancing games.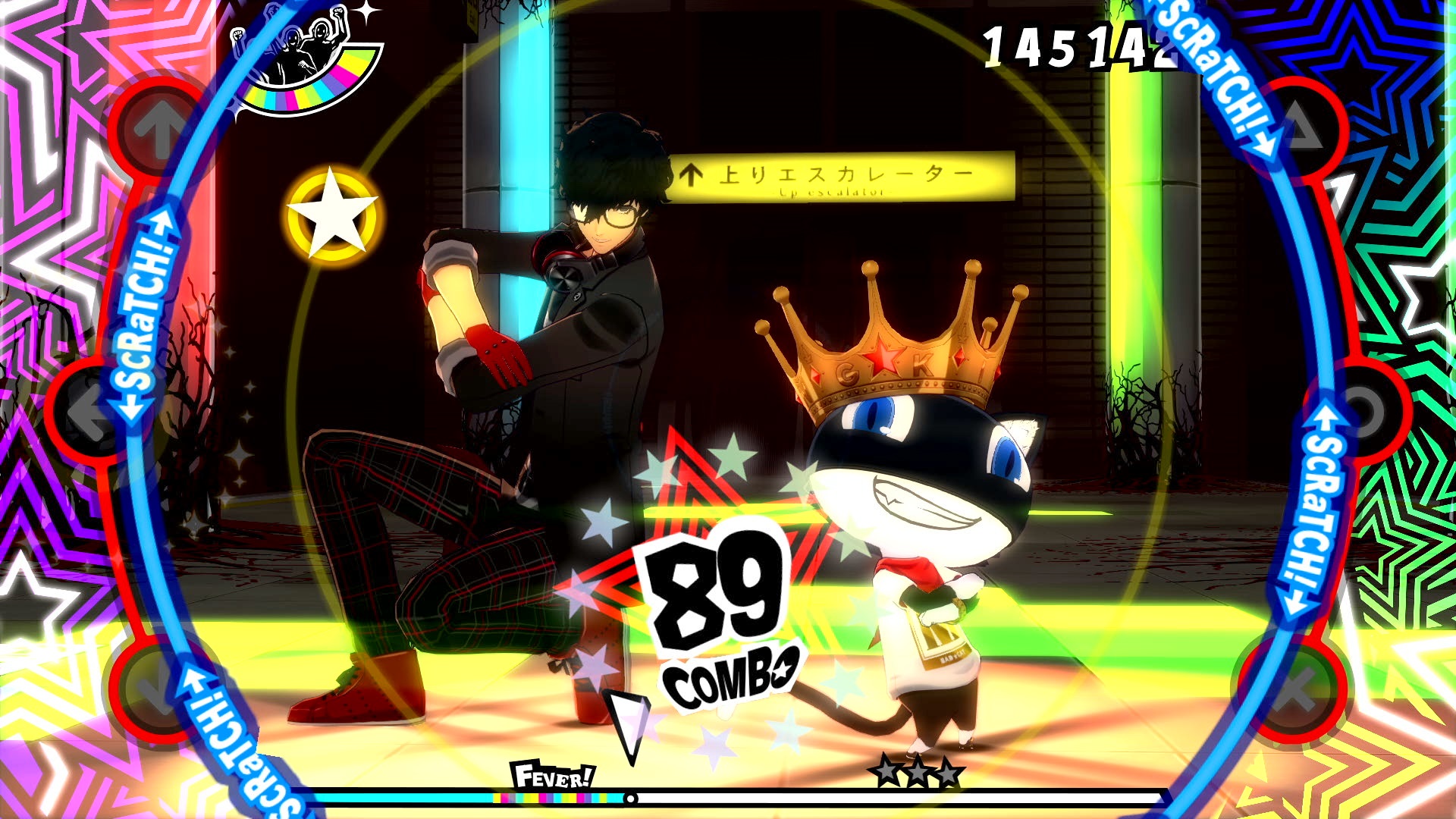 The gameplay isn't bad, but it's incredibly mediocre. Sure you'll get a bit of fun from it for a while and some of the tracks can be very tricky but not impossibly hard, but I personally found it became extremely repetitive and boring after a few hours and it doesn't help that both Persona 5 and 3 Dancing are severely lacking in content and music.
Overall these Dancing games remind me of ham and cheese sandwiches. It doesn't taste bad, but it's uninteresting and "safe".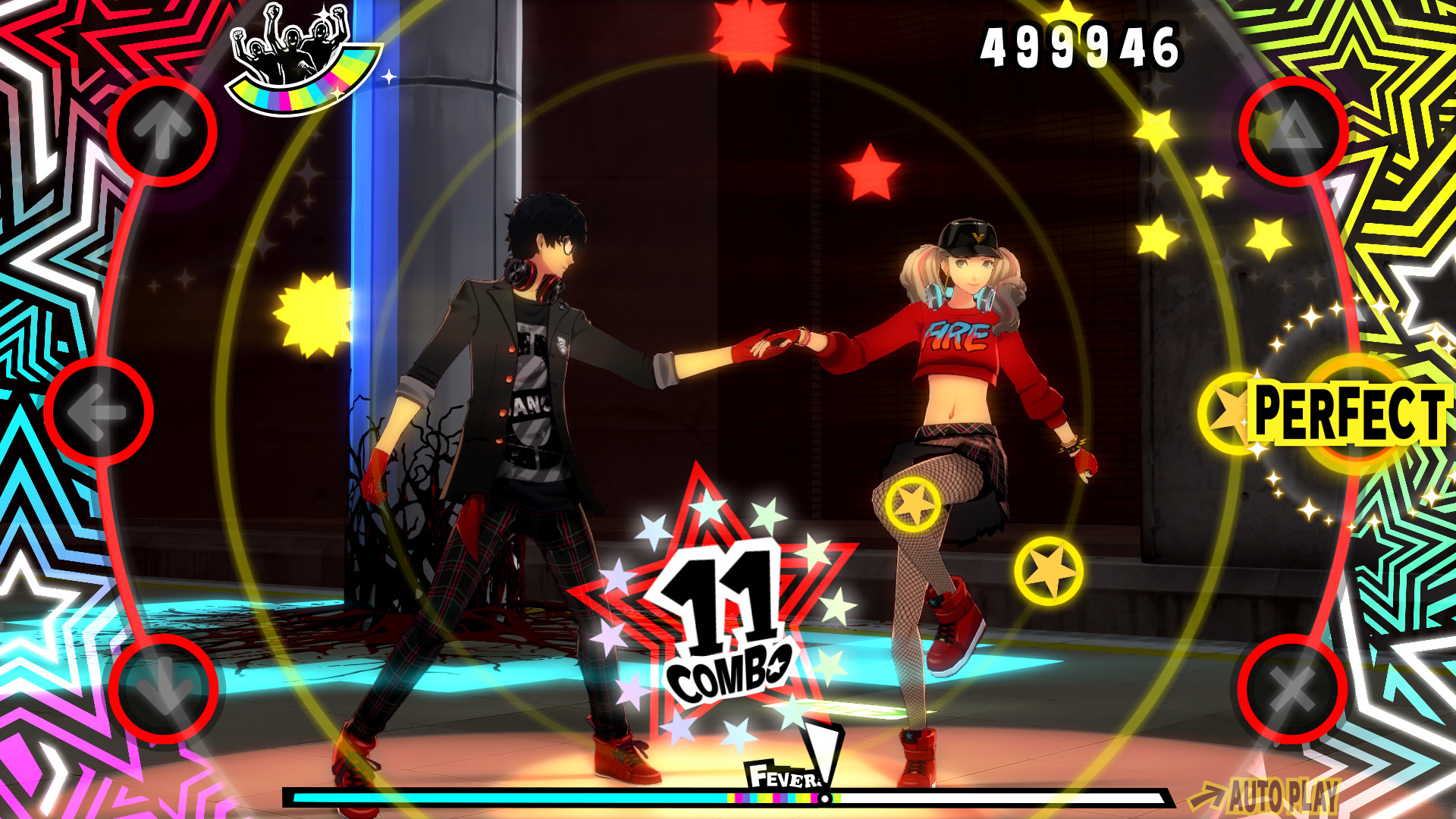 A Significant Lack of Content
To be frank, I cannot believe Atlus $60 charged for these games. It would have been fine if it was for both games but charging  $60 for one of these games is shocking and just disappointing. If you want to experience both games, you must pay $100. Luckily I bought the Endless Night edition for less than that but charging that much for games with very little content is very below the usual Atlus standard and it's a massive disappointment in general.
Both of these games only have about 25 tracks each. And if it's Persona 5 Dancing in Starlight, then most of these tracks are appaling. It's also really disappointing that these games individually have less content than Persona 4 Dancing All Night and fewer tracks.
There is a very limited story mode in both 3 and 5. Yes, Persona 4 Dancing All Night rocked its awful story mode, but it at least had a full complete story. Something both of these new dancing games lack. Persona 5 Dancing in Starlight is one of the biggest disappointments of 2018, and it's a shame.
Summary
Reviewer
Review Date
Reviewed Item
Persona 5 Dancing in Starlight
Author Rating
Presentation -

79%

Music -

17%

Gameplay -

62%

Content -

7%

Fun Factor -

62%

Performance -

80%
Summary
Persona 5: Dancing in Starlight lacks the charm and effort the Persona games usually have. It's the weakest Persona game to date.