New Super Mario Bros. U Deluxe Review
New Super Mario Bros U Deluxe is a definitive port of New Super Mario Bros U that came out on the Wii U back in 2012. The new Super Mario Games aren't revolutionary and have been surpassed by other platformers. They were neat enough back when they first came out on the DS and Nintendo Wii but in 2019 this game fails to impress and to be honest I found New Super Mario Bros U Deluxe to be an utter bore with a lack of a good art style. New Super Mario Bros U Deluxe is a disappointing start to 2019, and I don't recommend it. Especially not at that price. There simply isn't enough content in this game to justify the price tag, and a port of Mario Maker for the Wii U would have been a wiser decision from Nintendo.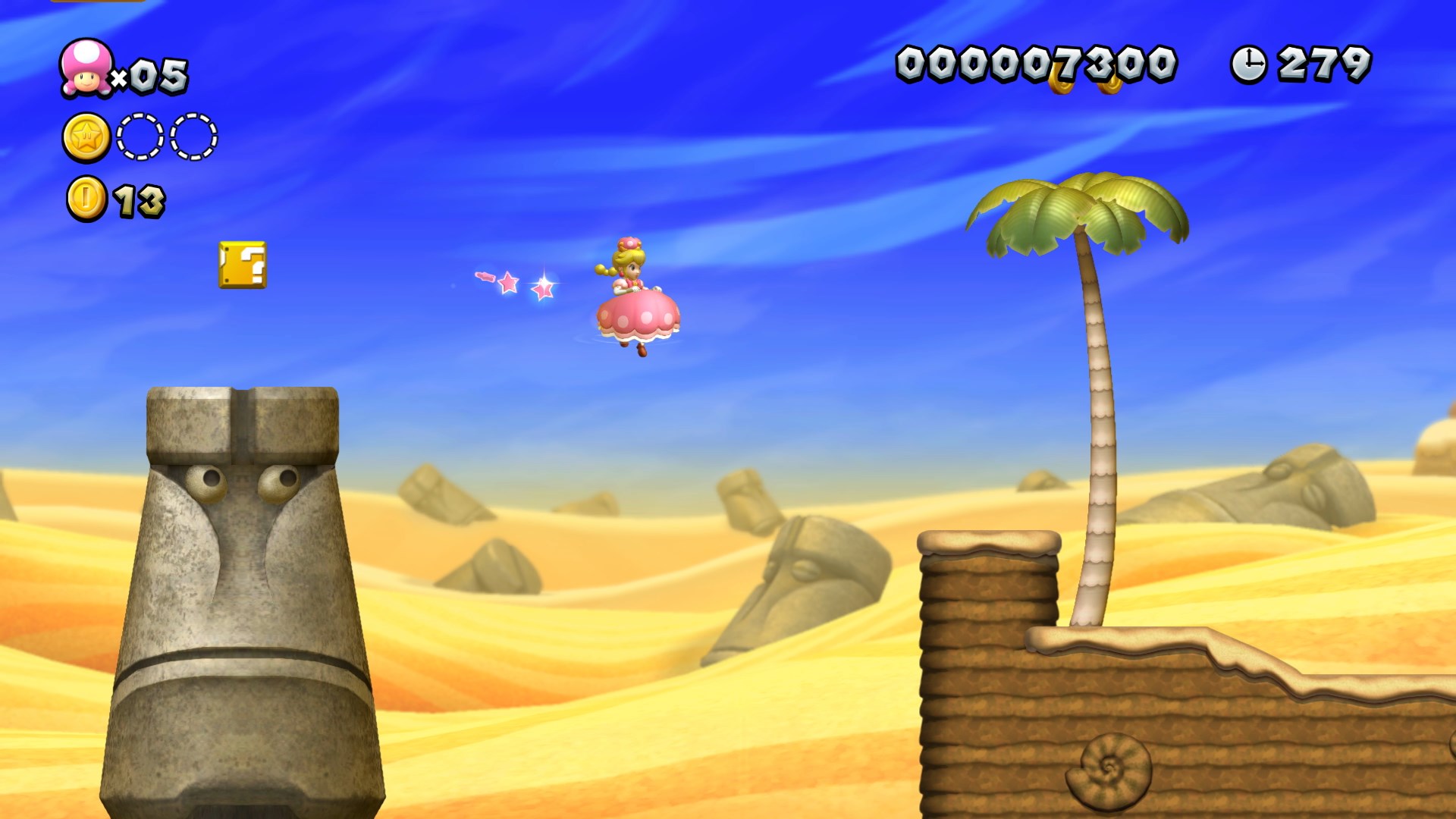 New Super Mario Bros U Deluxe is an unpleasant looking game with a lifeless and somewhat cheap art style. When compared to other platformers like Rayman Origins and Legends, Celeste, Sonic Mania and other gorgeous looking 2D Platformers this game just completely falls flat. This game was a rough looking game in 2012, and this doesn't change in 2019. I've played every single New Super Mario Bros game, and I got that sense of "I've been there done that" when I played this game. The New Super Mario Bros series should be and can be better. First of all, it needs an artistic change. Mario Maker worked so well because you could make any levels using the New Super Mario Bros visual design. This visual design doesn't work anymore in 2019 for standalone games and to be frank; it comes across as cheap and unambitious. The bar for 2D platformers have been raised significantly, and the New Super Mario Bros series cannot afford to be lacking in style, music and gameplay. In my eyes, Super Mario 3D World was an evolution of stale the "New" formula, so it's a shame Nintendo decided to port this instead of Super Mario 3D World.
The music in this game is quite abysmal. Some of the tracks are memorable but not because they were nice to listen to but because they were irritating and annoying. The music in this game is unambitious and generic, and this game has a very weak soundtrack for a Mario game. There just wasn't a single track in this game I was fond of.
The main problem I have with this game is with the gameplay. Again I had some fun with New Super Mario Bros DS and Wii because they were "new" at the time, but in this day and age, the gameplay is lacklustre and overfamiliar and again uninspiring. I think the word "unambitious" can sum up this game. This game doesn't excel at anything at all, and everything barring performance is below average in my opinion. The game is extremely easy and very "rinse and repeat" and repetitive in general. I tried playing the game with friends to try and make my experience better, but it didn't help.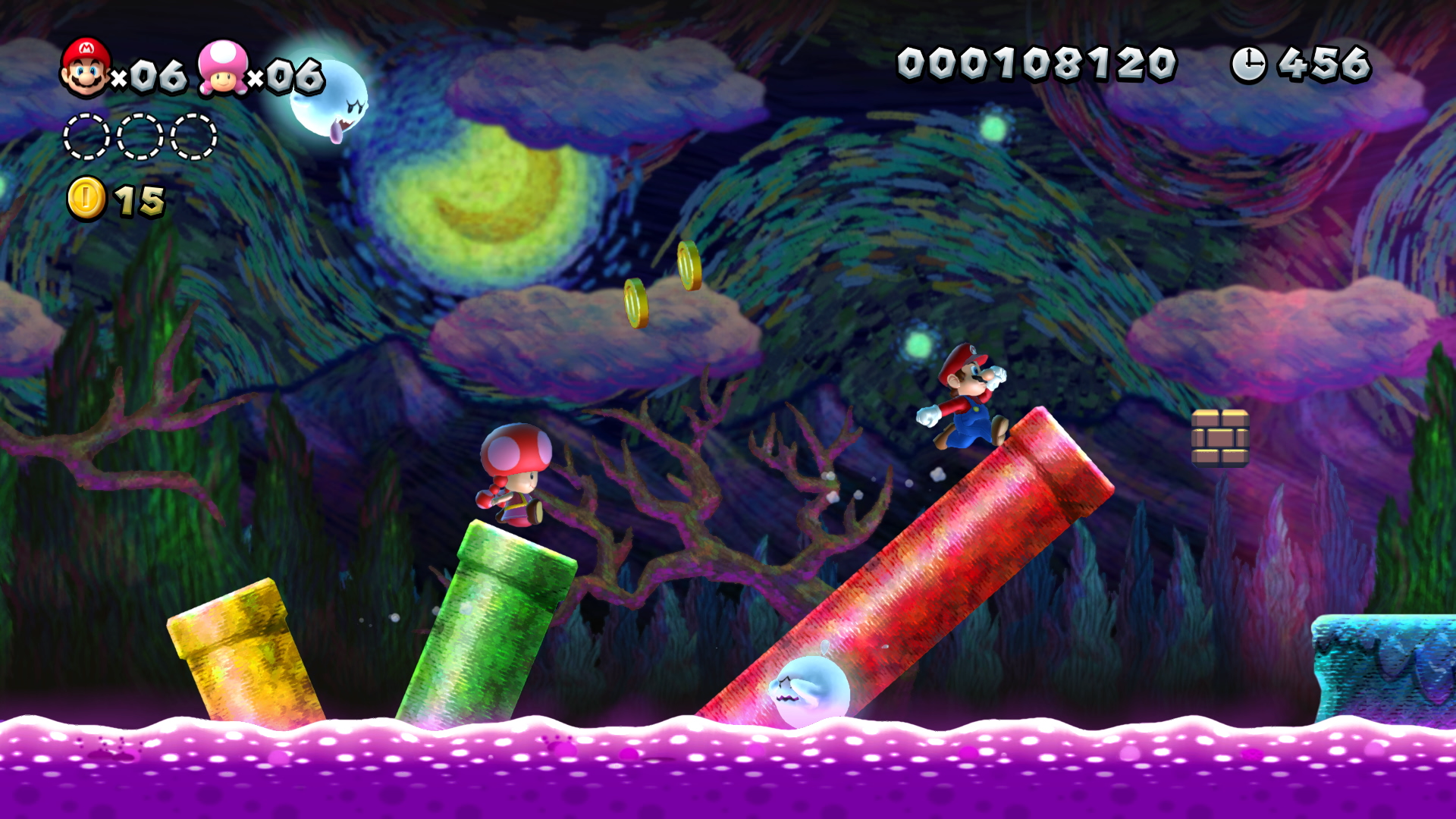 This port has a few new bit and bobs but nothing to justify the price tag. There simply isn't enough new content. New Super Mario Bros U came out over six years ago, so it's disappointing that Nintendo decided to make this game a $60 game.
Overall this port doesn't add much. If you've played the Wii U version, then I don't recommend this game, and even if you haven't, I still do not recommend this game. If you want an excellent platformer for the Nintendo Switch then definitely consider picking up Donkey Kong Country: Tropical Freeze.
Summary
Reviewer
Review Date
Reviewed Item
New Super Mario Bros. U Deluxe
Author Rating
Presentation -

40%

Music -

40%

Gameplay -

40%

Content -

43%

Gameplay -

40%

Fun Factor -

40%

Performance -

86%
Summary
New Super Mario Bros. U Deluxe is a bland and unambitious game and overall a disappointing start to the new year