My Hero One's Justice Review
I still remember when My Hero's One Justice was first teased. I was like a little kid on Christmas Day. We were finally getting the My Hero Academia game we deserved. When it was revealed to be an Arena Fighter, I was a little bit down but still optimistic. Anime arena fighters are like your licensed movie video games. Most of them are pretty bad, and it's rare to find a good one. The reason why I was optimistic was because of the brilliant Naruto Ultimate Ninja Storm series. Every anime arena fighter should be like the Ultimate Ninja Storm games. I was hoping One Justice would be as good as the Ultimate Ninja Storm series and would be a well-made game overall, but in the end, I was extremely disappointed and writing this review is disheartening because My Hero Academia is my favourite anime right now. The truth is My Hero Academia deserves better. It's such a strong anime, and it's a shame we ended up with a poorly made game.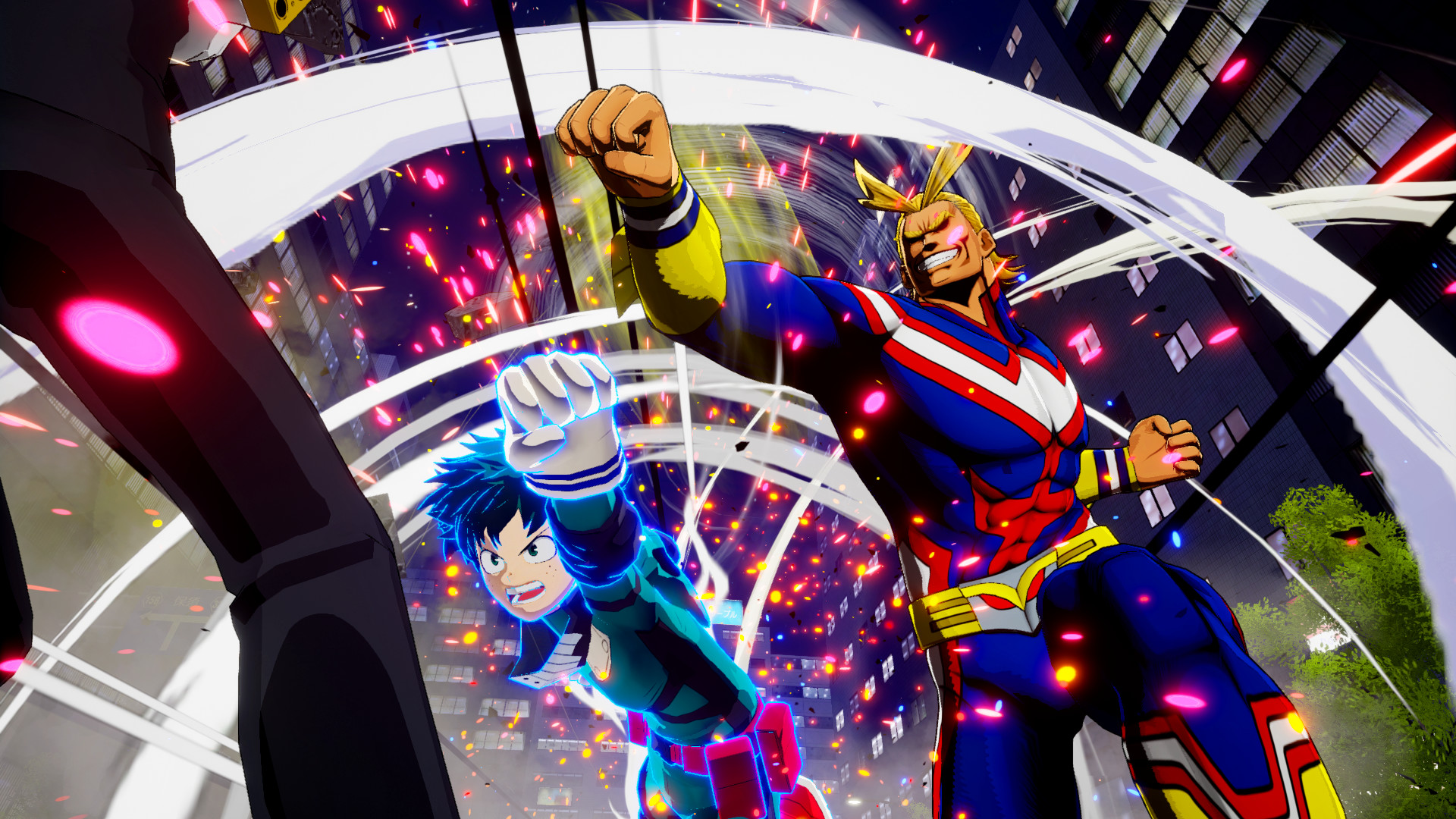 Firstly the visuals are appaling, and I was expecting the first My Hero Academia game for consoles to look a lot better. The game uses a cell shading style. Cell shading isn't bad. Some of the best looking games this generation include titles like The Legend of Zelda Breath of the Wild and Dragon Ball Fighter Z. Those games are gorgeous and have a beautiful cell-shaded style. The problem with One Justice is that the cell shading in this game is poorly done and archaic. It doesn't look good. The Naruto Ultimate Ninja Storm games are also beautiful games, and it would have been preferred if the first My Hero Academia game for consoles looked similar to that. The stages in this game were poorly made and overall I was severely disappointed with the visuals in this game as a game like this has a lot of potential to look good.
Following on from that the music in this game was extremely disappointing. The music in this game is the type of music that would go with anything. Basically, it was generic, lame and none of the tracks was memorable. When you think of My Hero Academia you think of memorable tracks like You Say Run. There is no track in this game that is of that calibre, and it's disappointing. I felt like the team at Bandai Namco didn't put enough effort into the music in this game, and again it makes the game feel like some kind of a rushed attempt.
I also found that there wasn't much to do in the game. There is a story mode in the game but there is no English audio, and only Japanese audio is included. Bandai Namco does this with some of their games, and it's a shame that the very first My Hero Academia game for consoles was affected. I watch My Hero Academia and all anime in Japanese, and I prefer it that way but I would have really liked to play this game in English, and it's a shame Bandai Namco did not include an English audio. The roster in this game was okay, but some characters weren't playable like Mineta.
The most disappointing thing about this game was the actual gameplay. It's a mess. The camera is weak, and everything is all over the place and janky, and it's just not enjoyable. This game was also extremely easy to play. I don't mind easy games, but when a fighting game has absolutely no depth, then that is a problem. I find that the more I played, the more I got bored and by the time I had finished using all the characters I didn't feel satisfied and instead I felt like the gameplay needed to be more powerful.
Overall My Hero's One Justice was a huge disappointment, and it is one of the most disappointing games of 2018. I love My Hero Academia, but this game doesn't do the anime justice.
Summary
Reviewer
Review Date
Reviewed Item
Author Rating
Presentation -

22%

Music -

38%

Gameplay -

6%

Content -

40%

Story -

55%

Fun Factor -

3%

Performance -

77%
Verdict
My Hero One's Justice is a disappointing game and doesn't do the anime justice