Monster Hunter World is the latest Monster Hunter game in Capcom's long-running successful Monster Hunter series. The series has been getting some steady growth over the years and is extremely popular in Japan. Monster Hunter World exploded in popularity and has now shipped over 6 million copies worldwide
A Massive Leap
Monster Hunter World is a massive leap and takes the Monster Hunter franchise to the next level. Visually this game looks quite good, but I do think the visuals could have been a lot better. The cutscenes in this game are first class, and the character models and animations during cutscenes are superb. That being said I do think the actual overworld in this game is quite disappointing.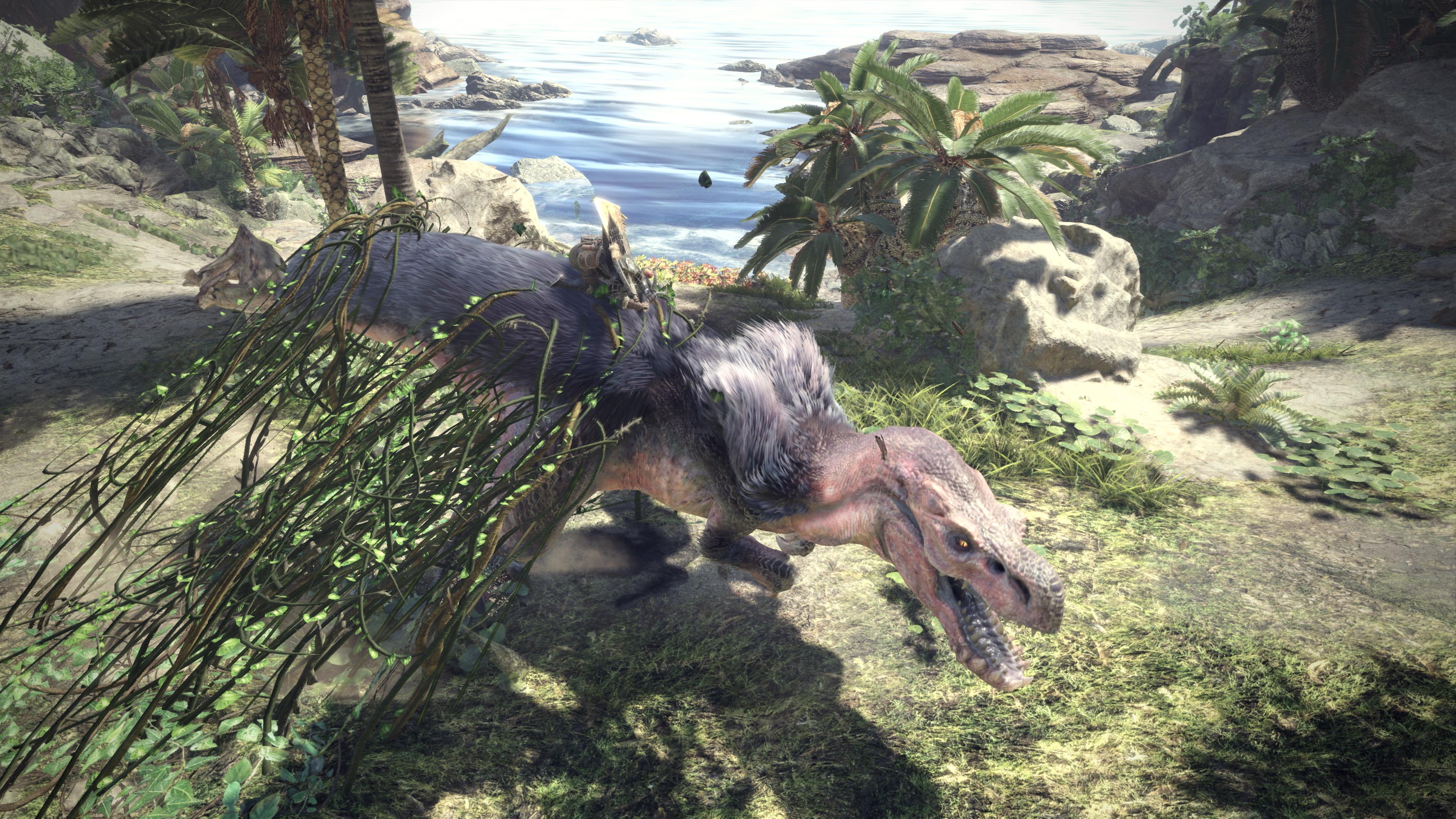 The colours in this game are a bit washed out, and the overworld is pretty murky. The actual character in the overworld doesn't look great, and your customised character does not translate very well to the actual overworld which is a shame.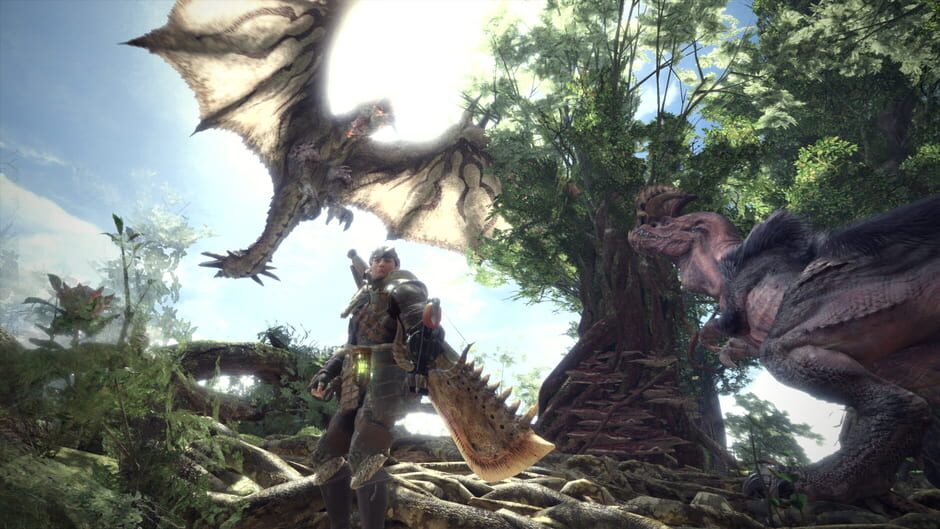 The graphics in Monster Hunter World are very good overall, but I do think Capcom still has a long way to go when it comes to presentation. 
A disappointing soundtrack
The Soundtrack in Monster Hunter world was disappointing. Most of the tracks were forgetful and generic. There were a few notable tracks here and there but nothing too outstanding.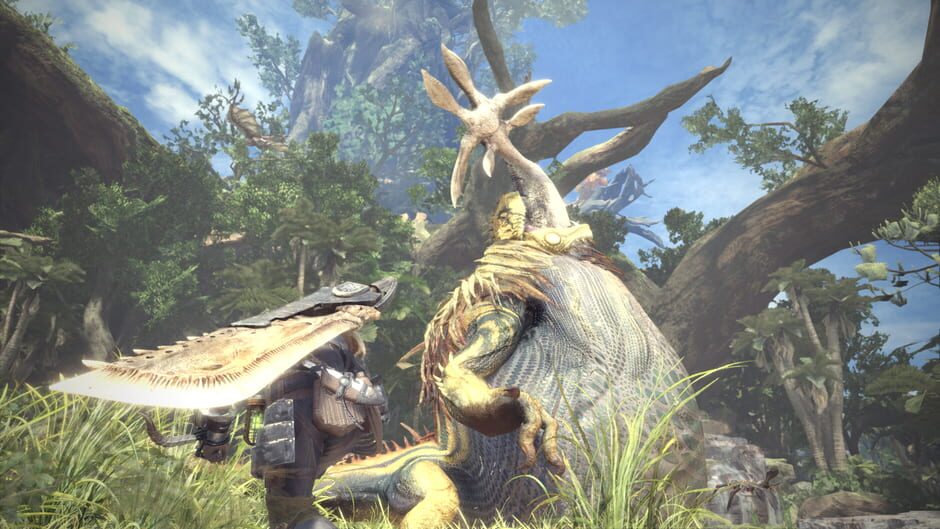 This is another thing Capcom needs to work on in my opinion, and if the next Monster Hunter game could have a better soundtrack, it would make the game a lot better and more memorable. 
Good old Clunky Gameplay
For those worrying that this game is "westernised" or "casualised" then don't fret. Monster Hunter World plays like the past Monter Hunter games and modernises the franchise. The bizarre controls and thrilling combat system still remain. Monster Hunter fans should feel right at home with Monster Hunter World. 
Monster Hunter world manages to keep the magic of Monster Hunter but at the same time makes it appealing to new fans. This is a game that will please both newcomers and veterans. 
If you're new to Monster Hunter, then you might find the gameplay in this game to be "clunky" or awkward. I too felt this way when I started to play Monster Hunter but at this point, the "clunkiness" is actually part of Monster Hunter's charm oddly enough, and it made the games so different compared to other games in my opinion. 
There are many different weapons you can get in this game, but you'll have to get good resources from Monsters if you want to get good armour and weapons in this game. 
There are tons of different weapons to get in this game, and you'll definitely find a weapon that suits your needs. If you're starting out then, I do recommend you try the Dual Blades since they are quite easy to use. 
There are lots of missions to do in this game. You can go on expeditions or play story missions with friends. You will have 50 minutes to do each task. Monster Hunter has a history of time-based quests so I was really hoping Capcom would get rid of those in this, game. Unfortunately, they didn't which is pretty disappointing but not a major problem. 
Exploding with Content
Monster Hunter World is absolutely filled with content. The game can get a bit too grindy sometimes, but if you are used to Destiny or Warframe, then you shouldn't really have a problem with the grinding in this game. 
Beware though. If you want to get top-tier weapons and armour, then you'll be spending a lot of hours grinding. 
Monster Hunter World isn't an easy game. It isn't too difficult either but if your not careful the game can become brutally hard very quickly. You always have to be on your toes in this game. 
Monsters such as Rathalos can be difficult, and Elder Dragons such as Kirin can be your worst Nightmare. 
Overall there is a lot to do in this game. Content shouldn't be a problem. 
Terrible Performance
The one problem I have with this game is framerate, and it seems they didn't improve the framerate that much compared to the beta. Unfortunately, the framerate in this game on the base PlayStation 4 is appaling, and I was very disappointed with it. 
The game runs decently on the PS4 Pro which is a relief but this game is running poorly on the base PS4 makes me bitter, and I hope Capcom work on this on the next Monster Hunter game. 
Summary
Reviewer
Review Date
Reviewed Item
Author Rating
Monster Hunter World
Presentation -

76%

Music -

68%

Gameplay -

96%

Content -

100%

Story -

67%

Fun Factor -

86%

Performance -

40%
Summary
Monster Hunter world manages to keep the magic of Monster Hunter but at the same time makes it appealing to new fans. This is a game that will please both newcomers and veterans.