Life is Strange 2 Episode 1 was short, boring and overall forgettable. It doesn't strike the same mark the first episode of Life is Strange one did. Life is Strange 2 felt like a bad opening to a new season. Overall I was hugely disappointed in this opening chapter, and I can only hope things get better from here.
Firstly, the game is still as bad looking as the first one. The visuals were acceptable back when it launched in 2014 and was a brand new IP and something new for Square Enix. They did update the models a bit but nothing noticeable. With that being said, visuals are the least problems this game has.
Disappointing Soundtrack
Surprisingly the music in this opening chapter was mediocre, or maybe just very forgettable which is bizarre considering the first game had a pleasant and memorable soundtrack. The first episode in the original Life is Strange had the beautiful and warm track named "To All of You" by Syd Matters. "To All of You" was a brilliant and eventful track and that track alone is better than all the forgettable tracks in Life is Strange 2. This is something I expected the team to get right and unfortunately I don't think they did. Hopefully, episode 2 will have a much better soundtrack.
Annoying Characters and a poorly written and rushed plot (Spoilers)
Life is Strange 2 fails when it comes to the character and story department. I don't have one good thing to say about the plot or characters in this game, and it's a shame. The original Life is Strange had style and flair, the characters were cliche but exciting and the setting was also cliche but fresh for a video game. The opening episode in Life is Strange 2 felt rushed and sloppy. We are introduced to the two main characters. Sean and Daniel. We start off playing as Sean and typical and cliche high school shenanigans like parties and relationships are discussed. The usual things. Sean's conversations with his friend Lyla were some of the most annoying and forced conversations I've ever heard in a video game, and I found myself rolling my eyes every second.
Shortly we are introduced to Daniel. His little brother and also an annoyance. After we are finally introduced to some of the important characters, I spent some time doing some other boring and dull things, almost falling asleep and then I decided to move on with the main story finally. Suddenly Daniel pours red liquid on one of the teenagers and depending on your choices Sean will do something to protect Daniel. Suddenly (again depending on what you choose) you do something to this bully, and he falls on the floor with the red liquid on his body. Of course, the police comes, get's his weapon, the dad comes out saying the usual and then bang. The dad dies. Just like that.
I shut off my PS4 after that. The whole opening felt so rushed and sloppy, and the rest of the first episode doesn't make up for the horrible opening sequence. The characters we met along the way were flat, and none of them lives up to the two musketeers that were Max and Chloe.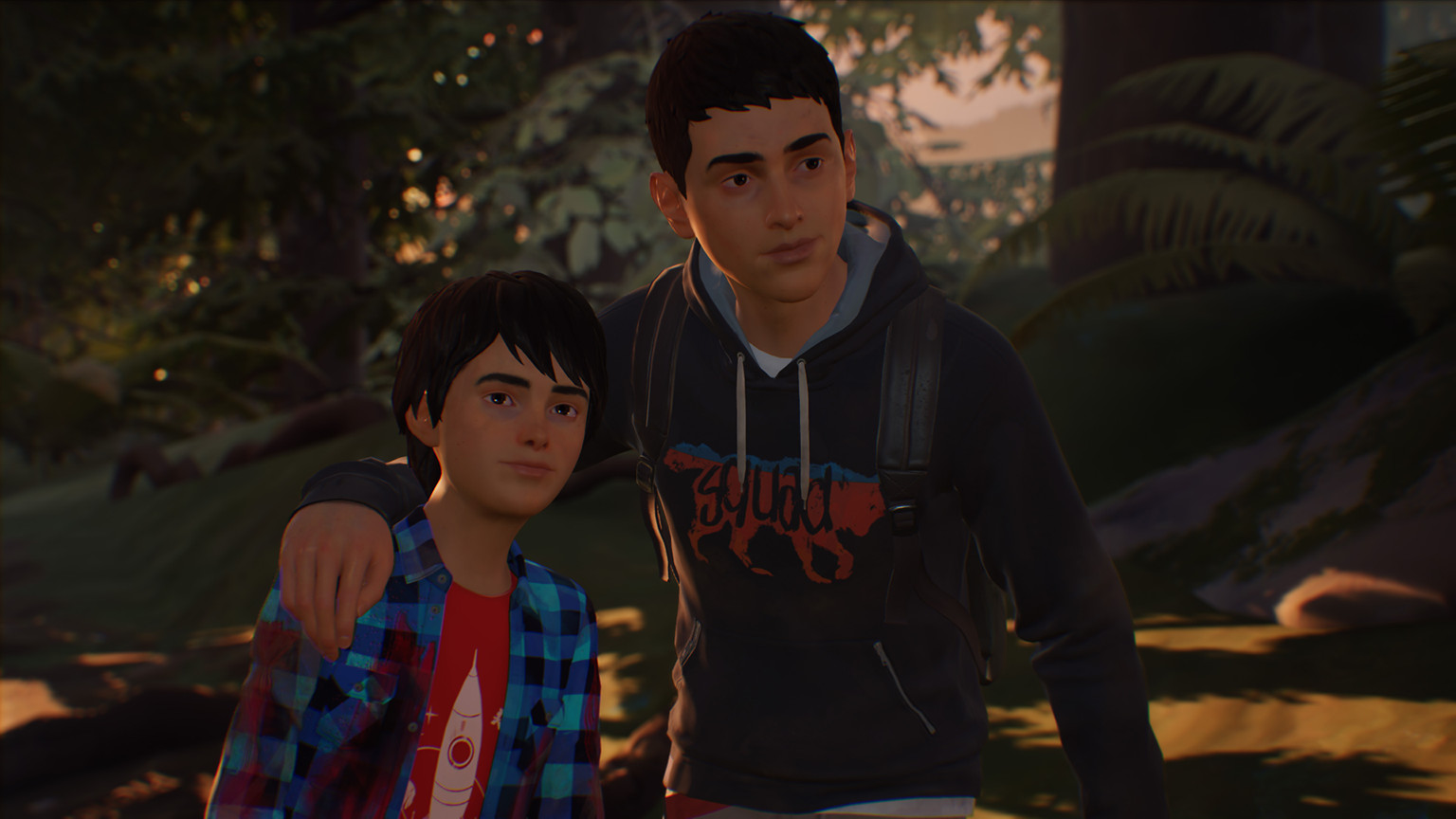 The first episode of Life is Strange 2 was appalling in my opinion. The writing is shocking, and I do hope they step it up for the next chapter.
Summary
Reviewer
Review Date
Reviewed Item
Life is Strange 2: Episode 1 - Roads Review
Author Rating
Presentation -

60%

Music -

53%

Gameplay -

50%

Content -

49%

Story -

0%

Fun Factor -

44%

Performance -

68%
Verdict
Life is Strange 2 Episode 1 was short, boring and overall forgettable and felt like a bad opening to a new season.