Horizon: Zero Dawn Review
Horizon Zero Dawn is such an excellent game. Honestly, 2017 has been an excellent year for Sony and Playstation so far. Horizon Zero Dawn is open world done right. The graphics in this game are gorgeous. The world design is jaw-dropping. Honestly, I've never seen such a beautifully designed game. The open world is massive and there's so much to do in this game. Horizon Zero Dawn is by far the best looking game to date in my opinion. The only game that comes close to this graphic wise is 2016's Uncharted 4. This game is beautiful on the regular PS4 but Horizon Zero Dawn's true colors are shown on the PS4 Pro. Graphically this game is outstanding on the PS4 Pro and on the regular PS4. 
The character designs aren't exactly "amazing" but when you play this game you eventually start to look past it and appreciate their designs. Facial animations can be very odd and awkward at times. But overall decent. Nothing too bad. Nothing to go crazy over. The cinematics in this game are magnificent. One thing I love about Horizon Zero Dawn is its excellent music. Every single track in this game is fantastic in my opinion.
It's nice to see Guerrilla Games tackle a new IP and hopefully, this game becomes big and they make many more sequels to Horizon Zero Dawn. 
The backstory in this game is very interesting but to be completely honest the backstory is more interesting than the actual story. I'm not saying the story in Horizon Zero Dawn is bad. In fact, the story is far from bad. The thing is the story could have been better. The story was average at best in my opinion. Some of you may disagree but I felt the story in this game could have been much better. Hopefully, they make a story as good as Killzone 2 story in the sequel (If it gets one).
Aloy is an excellent character in my opinion. She has a good personality and she is unique and I hope she becomes Playstation's next big character.
The combat system in Horizon Zero Dawn is great, but it does have its flaws. Horizon Zero Dawn is an addicting game. The game is very enjoyable, fun and overall it's impressive. The gorgeous graphics keep you coming back. Even when you're tired you just want to continue playing because of the magnificent graphics.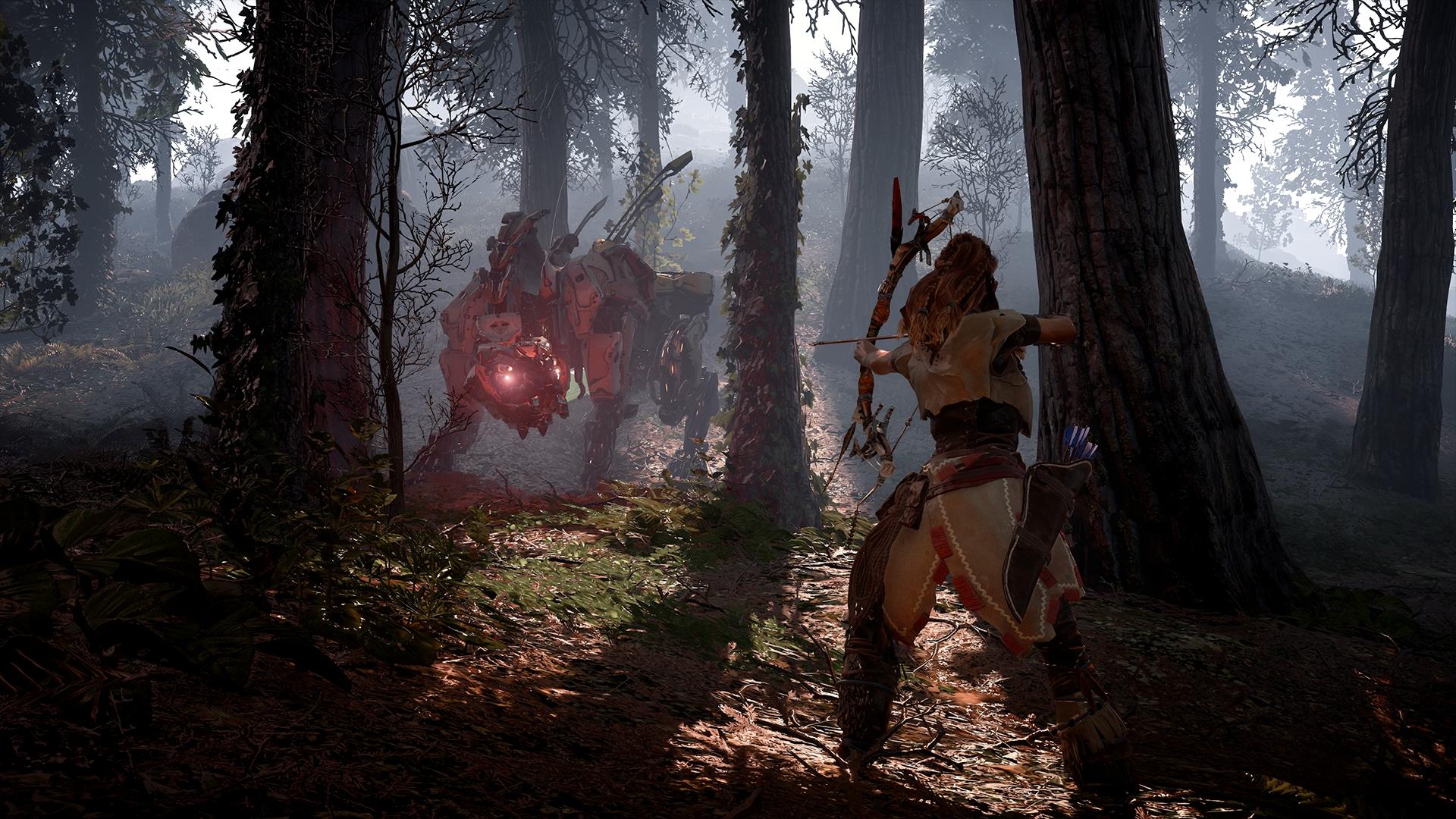 Earlier in the review, I said the combat system was great but not perfect. The reason why I say this is because the game can get a bit repetitive after a while. 
Horizon Zero Dawn has its flaws but for a new IP, this game is a must buy. Horizon Zero Dawn is an excellent game recommended to everyone who has a PS4. This is the best PS4 Exclusive this year so far. Graphically Horizon Zero Dawn beats every other game. There is also a lot to do in Horizon Zero Dawn. Again this game is recommended to everyone who has a PS4. 
Horizon Zero Dawn is an outstanding game and the best looking PS4 game to date. Recommended to everyone who has a PS4. 

score = 88%