The Best Games of E3 2018
The E3 2018 conferences have officially come to an end. It was a good show this year. Many new games were shown, and we got to see new gameplay videos for games we already know. We also got our first next-generation tease with The Elder Scrolls VI, and Starfield said to be on the next generation consoles. It does seem like the generation is coming to an end but fear not! We are still getting some stellar games next year and beyond. Anyways here are some of the best games shown at E3 this year.
5. Kingdom Hearts 3
Kingdom Hearts 3 got a lot of coverage this year after skipping E3 entirely last year. The game is set to come out on January 29th, 2019. We got multiple Kingdom Hearts 3 trailers during the shows. Three trailers and two new world reveals. The Frozen reveal wasn't great. It was awkward and poorly edited. That's not why Kingdom Hearts 3 is here though, because if we only got the Frozen trailer, then it definitely wouldn't have been on this list.
Kingdom Hearts 3 is here because of the beautiful trailer showed at Sony's conference last night. This trailer really did an excellent job of showcasing the game, and it was also revealed that we're going back to Pirates of the Caribbean. The Pirate of the Caribbean world in Kingdom Hearts 2 was somewhat rough. Sora and the gang were out of place, and it just didn't work. That's why I think Square Enix is smart for bringing this world back because now they can take full advantage of modern technology and really make this world shine. And we can see that in the Pirate of the Caribbean trailer. Everything was in sync, the characters looked great and the ship battles looked incredible. Overall Kingdom Hearts 3 really impressed me during this years E3 show.
4. Resident Evil 2 Remake
Capcom really brought it home this year. Resident Evil 2 Remake was teased a few years back, and we've been hearing murmurs here and there for a few years, but we've never actually seen the game in motion. Alas this problem was solved last night, and we finally got our first real Resident Evil 2 trailer, and I have to say, I'm impressed.
I really like the direction they're going with, Leon's modernised version is just fantastic, and I actually like Claire's new modernised look too. The trailer was spooky, creepy and epic, like how Resident Evil is supposed to be.
The trailer got a lot of people excited, but there were a few mixed reactions. Personally, I think this remake looks completely fine, and I cannot wait to try it out when it launches. Resident Evil 2 remake is finally coming.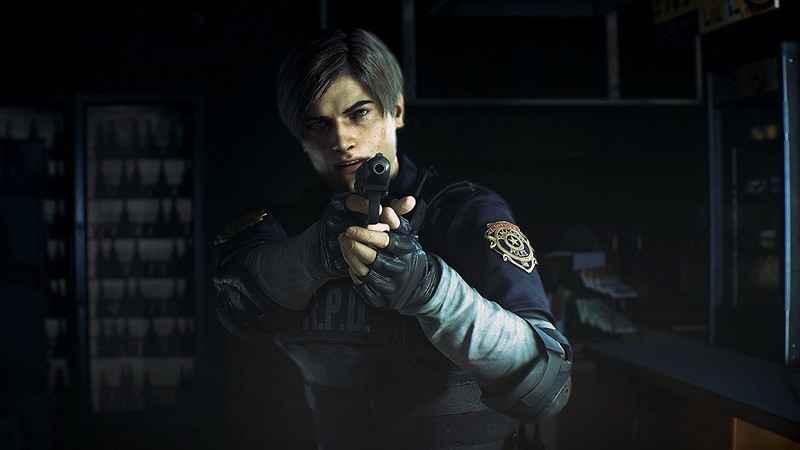 3. Ghost of Tsushima
Ghost of Tsushima was first revealed at Sony's Paris Game Show conference back in 2017. We only saw a little teaser trailer back then, so this is the first time we see actual gameplay for the game.
The game still looks like a work in progress. The game was quite janky at times, and the movement was off. This is to be expected though as the game is still in development. Graphically, the game looked incredible. The combat system looked very promising. It was very realistic and captivating.
The final battle against your friend Masako was awe-inspiring, and that is the main reason why this game is on this list. The leaves floating around everywhere, the deep yellow sun rays, and the tense moments really reminded me of an actual samurai battle. Ghost of Tsushima looks extremely promising.
2. The Last of Us Part II
The Last of Us blew me away back when I first played it in 2013, and it looks like The Last of Us Part II might be even better. The new gameplay showcased yesterday was just jaw-dropping. I was amazed and was in awe for a while when it ended. It's like they took all of the mechanics from The Last of Us and improved on them. Of course, I can't be 100% sure of this since it's just a trailer and I haven't played the game yet, but based on what I've seen, this may seem to be the case.
The visuals displayed in this trailer were extraordinary. The facial animations were also just on point, and I'm still not convinced that this game is coming to the PlayStation 4. It looks that good.
The gameplay showcased was something. Blood splattering everywhere with Ellie being completely covered with blood and characters being pierced with giant machetes until they popped, it was the definition of brutal, maybe a little bit too much. The presentation for this game overall was excellent, and I can't wait to see more

1. Devil May Cry 5 (Winner)
This..might not be what some of you are expecting and I'm going to say it right now. This is an unpopular choice. But personally…I absolutely adored the Devil May Cry 5 trailer to point where I've watched the trailer over ten times, and I've listened to Nero's battle theme "Devil Trigger" on youtube over 20 times. I'm insane, but I just loved the trailer so much. The trailer just screamed Devil May Cry. It was filled with charm, humour and didn't take itself too seriously. Everything I love about Devil May Cry.
I'm okay with Nero being the main character in this game. His redesign is great, and his gameplay style in this game looks like it's going to be a lot of fun. Dante is also back and looks awful, but that discussion is for another day.
Overall Devil May Cry 5 was the most interesting game showed at E3 this year, in my opinion, and I can't wait for it to come out. Hopefully, it doesn't disappoint
Honoroble mentions: Forza Horizon 4, Spiderman, Super Smash Bros Ultimate, Gears 5