Ace Combat 7: Skies Unknown Review
Ace Combat 7 caught me by surprise, and I can say with confidence that this game is going to be the big underdog of this year, I don't know if that's a bad thing or not but I fear that this game might be forgotten come awards season and it's a shame. I'm going to be completely honest with you. I've never played Ace Combat before. Not a single game. I've heard of the Ace Combat series, but I always ignored them and never gave them a chance until this year with Ace Combat 7. I was feeling a bit disappointed with some of the 2019 games so far, so I decided to pull the plug and purchase Ace Combat 7 finally, and It's honestly the best decision I've made all year.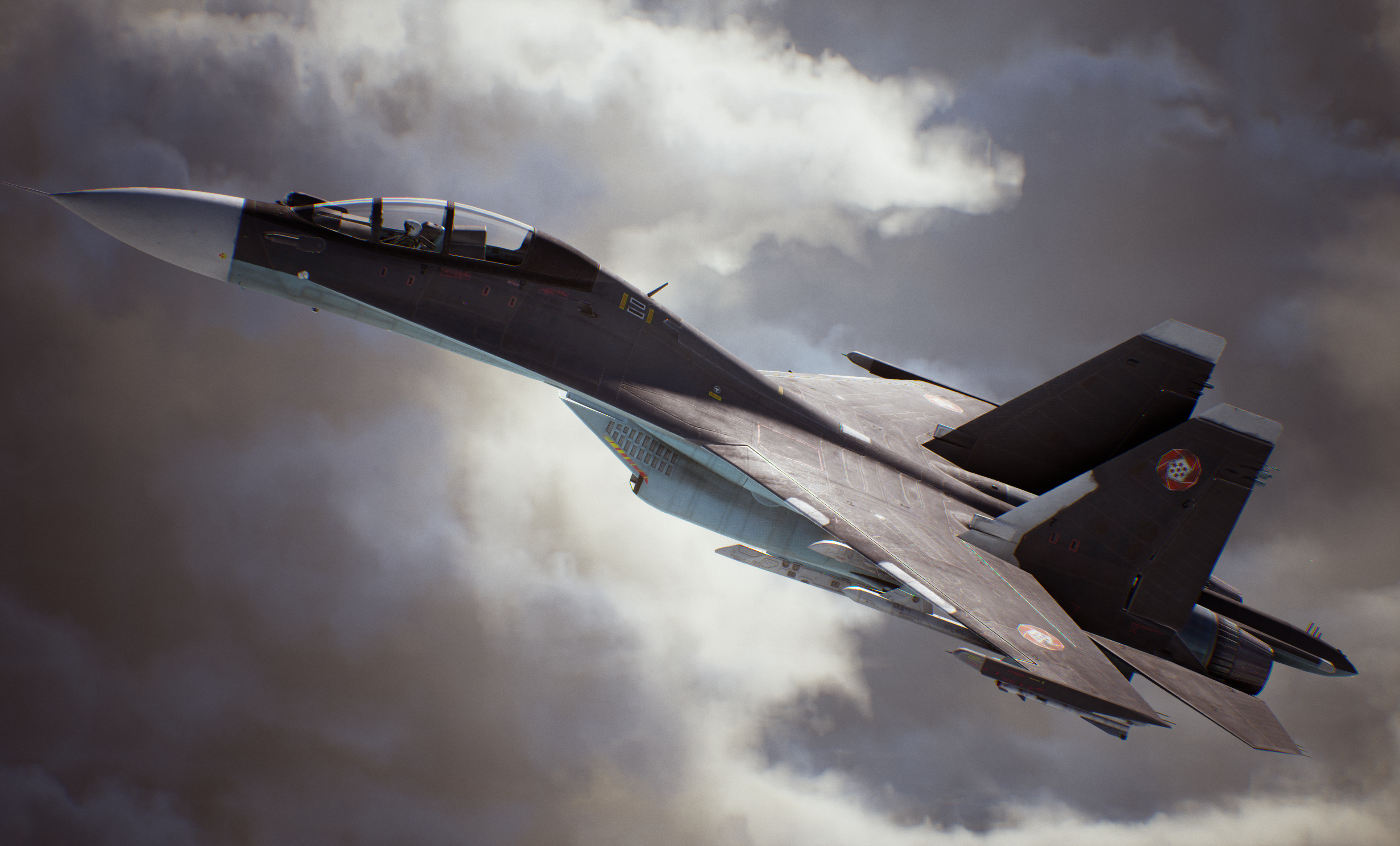 Striking Visuals
The visuals are luscious, and I was surprised with just how nice looking this game looked because of other graphical disappointments by Bandai Namco. The clouds in this game were a picture – I've never seen clouds in a game look so beautiful and realistic. Ace Combat 7 has all these little touches that make me appreciate the game more. For example, if you fly through the beautiful clouds with your aircraft, you'll see little water sprinkles on your aircraft screen. The realism works in this game. I can only imagine just how great this game would be in VR, but unfortunately, I don't have a VR so I couldn't try out this beauty with a VR headset. I might have to invest in one just for this game.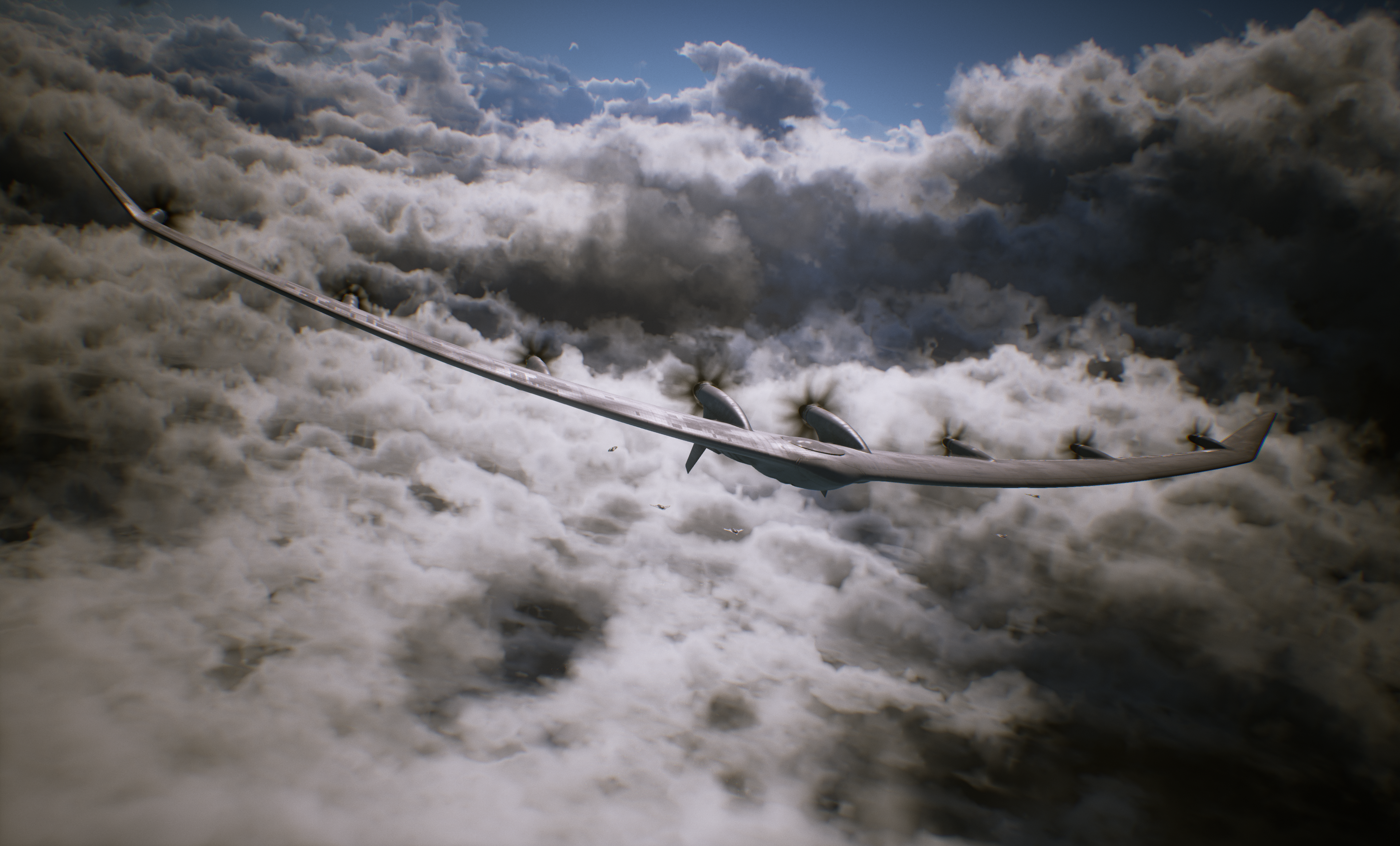 The character models in this game are pleasant, and I'm puzzled at how Bandai Namco managed to make a game with good visuals and character models and release Jump Force the following month. The environments in Ace Combat 7 aren't massive but the little there is are nicely made and attractive. It's clear that this game doesn't have a fat budget, but at the same time you can tell that the team working on this game used the little budget they had to the fullest and it shows. Ace Combat 7 is a pretty game.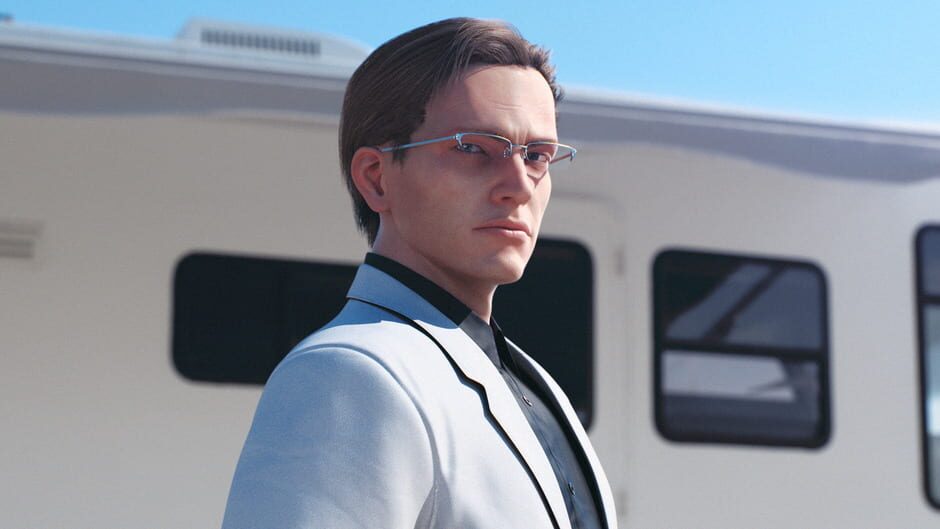 Top Tier Soundtrack
The best thing about Ace Combat 7 is the music. The music is pure fire, and I recommend you listen to the numerous tracks on youtube. If someone told me an on-rails flight simulator game would have kick-ass music I'd look them in the eye baffled. The fantastic tracks made playing this game much more enjoyable, and the right tracks played at the right time. If anything this game should win a few awards for its tremendous soundtrack and if it would be criminal if the soundtrack in this game was overlooked come awards season. So far the only game with a better soundtrack than Ace Combat 7 this year is Kingdom Hearts 3 and not by a significant amount too.
Ace Combat 7 runs fantastically. If you're on PS4, it's capped at 30fps. PS4 Pro is capped at 60fps, and of course, PC is unlocked. This game doesn't have a high requirement, so you don't need to build the most powerful PC in the world to try out this beauty. The game has smooth performance, and the 60fps makes this game more enjoyable. I actually did not play this game at frames below 60, but you're in for a treat if you're playing this game at 60fps or above.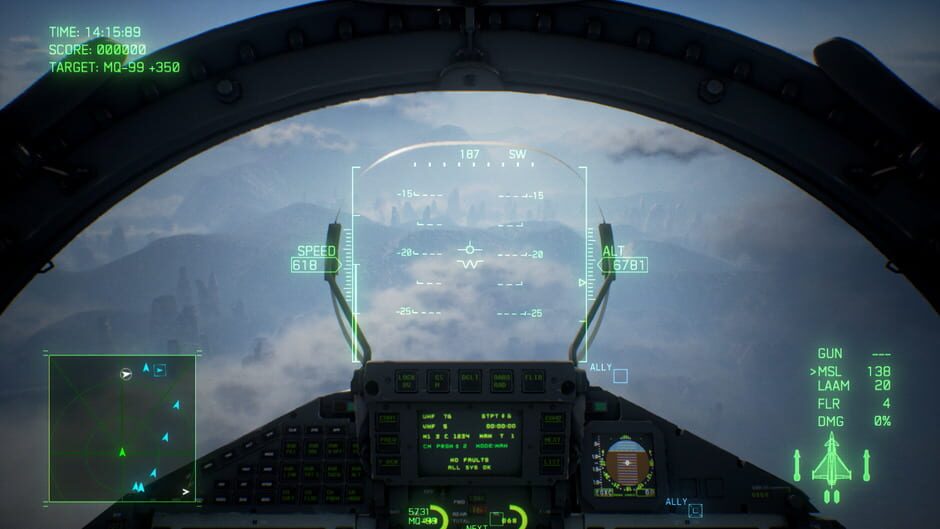 An Acquired Taste
The gameplay in Ace Combat 7 is very strong but it's not for everyone, and if someone told me they disliked it I wouldn't be surprised. In Ace Combat 7 you do missions with your aircraft and take down other aircraft in the process. You can upgrade your aircraft in this game too. I hated everything about the gameplay in this game when I started. It was confusing, complicated and I couldn't understand how anyone could like this game. I dropped it for a few days and decided to give the game a spin again, and I actually decided just to sit down, stay calm and understand the game and mechanics, and I'm so glad I did that as it made me fully appreciate the gameplay in this game. There are two different handling styles: Standard and expert. The expert controls were more realistic, but I found it difficult to understand, so I stuck with the standard handling style but with that being said If you see that you're more of an expert guy then go for that.
Not Newcomer Friendly
The game overall was very difficult for me as a newcomer, and it was quite unforgivable as well. I re-did the second mission about six times because of the rarity of checkpoints. It was a real trial and error for me, but I enjoyed my time with it anyway. Ace Combat 7 is an acquired taste. If you sit down and understand the mechanics and go through some missions, fail and keep calm, then you'll enjoy this game.
The story in Ace Combat 7 wasn't lame, but it was pretty uninteresting and confusing. I did zone out of it midway because I found myself not caring about it that much. The plot wasn't anything to write home about, but it wasn't bad to the point it was offence.
Overall Ace Combat 7 is a worthy game, and I truly enjoyed my time with it. Highly recommended.
Summary
Reviewer
Review Date
Reviewed Item
Ace Combat 7: Skies Unknown
Author Rating
Presentation -

84%

Music -

98%

Gameplay -

91%

Content -

60%

Story -

64%

Fun Factor -

88%

Performance -

95%
Summary
Ace Combat 7 is a visually striking game with a top tier soundtrack and excellent performance. That said the game is challenging and unforgivable for newcomers but an enjoyable experience overall.